Dear music lover,
Hopefully you are doing alright in these strange times, where live music has become a rare commodity. Now that the vaccination campaign is getting up to speed, we can slowly start looking forward to the reopening of society. And boy, do we long for that! In this newsletter we will look back on the past few months with a smile and tear, and tell you a bit of what is coming up.
A new face
Last summer Karin decided to quit as a member of the North Sea String Quartet. The concerts were getting harder to combine with her work in Berlin, on which she would love to keep her focus. Als co-founder, Karin has undeniably left her mark on the development of the quartet. We will greatly miss her swinging style and imaginative solos and surely also her sweet personality. We wish her the best of luck in her German career and will of course keep on following her closely!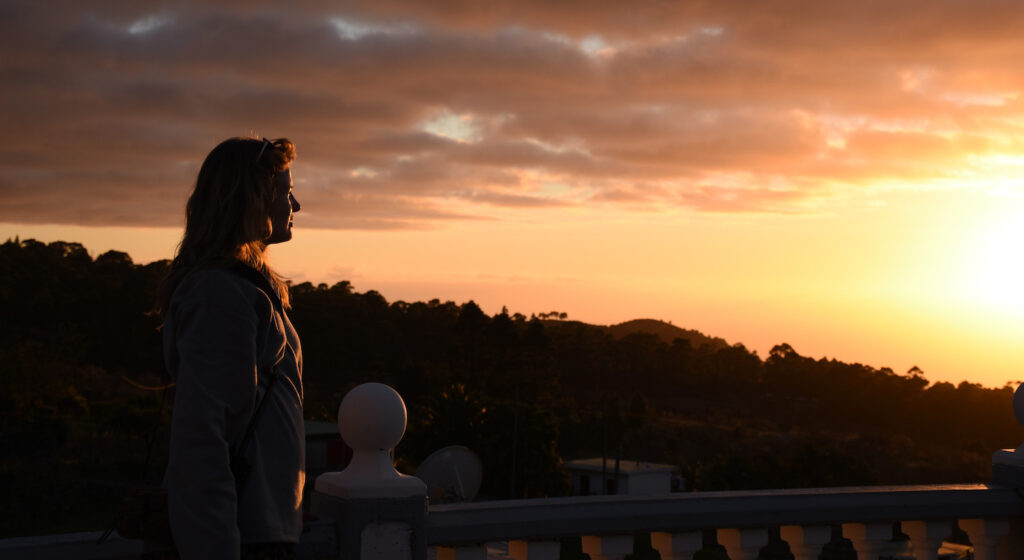 After a period of searching and trying out, we have found a worthy replacement in the person of George Dumitriu! George is a remarkably versatile musician. He has studied classical violin in Romania and the Netherlands, but also jazz guitar in the Netherlands and the United States. Playing concerts around the globe and appearing as a guest teacher at several conservatories, he
has built an impressive resume. On top of that, he is a very gifted composer and arranger. We are therefore very happy to welcome him in the ranks!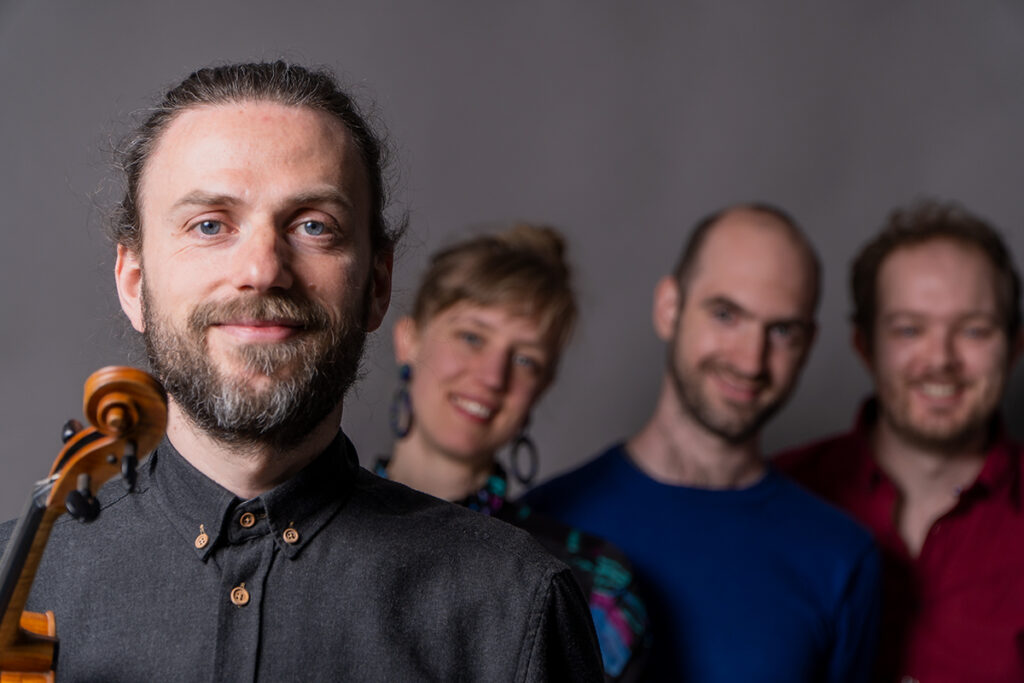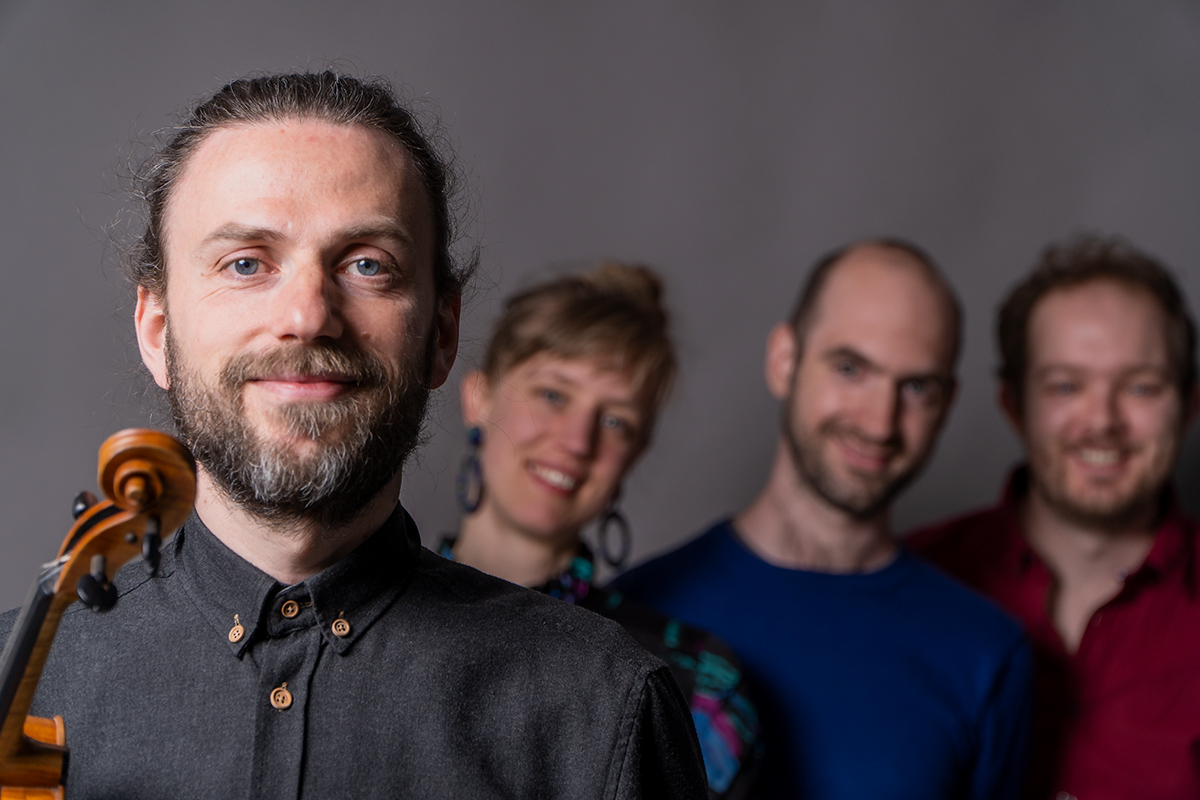 During the pandemic
The past months have been more quiet than usual, but thanks to the Balkonscènes funding from Fonds Podiumkunsten we have been able to play a few very nice concerts. For instance, on each of the three locations of the ETZ hospital in Tilburg and Waalwijk, we have performed for care staff and patients. Also, together with Stichting Maatschappelijke Opvang Midden-Brabants Traverse, we are looking for a way to play a concert for homeless people. It is very special being enabled this way to give a morale booster to people struggling.
Electric Amazigh
As we have mentioned in our previous newsletter, last summer we recorded our first album together with guitarist Javier Infante in the famous Studio 2 of the MCO in Hilversum. It is going to be a beautiful record with pieces written by Infante and our very own Pablo Rodríguez, inspired by North African, Sephardic and Canarian folk music. The release is planned for *…release date…* and the final result is getting closer. We are delighted to already share this little bit with you:
We hope to see you again soon, safe and sound!